When you're unsure of the right thing to say, discover a sympathy gift that beautifully expresses your sentiment. The An Uncle's Memory Sympathy Gift and Poem shares a special thought right from your heart as a reminder that our loved ones are never truly far from our hearts.

An Uncle's Memory

An Uncle's treasured memory,
I will hold so dear.
Through laughter and tears.
The times we spent together
Are now precious memories.
As Shown

FRMUNCL

With a bow added to it

FRMUNCL

With a music box and a bow

FRMUNCL

With silk greenery and a bow

FRMUNCL

With silk greenery, music box and a bow

FRMUNCL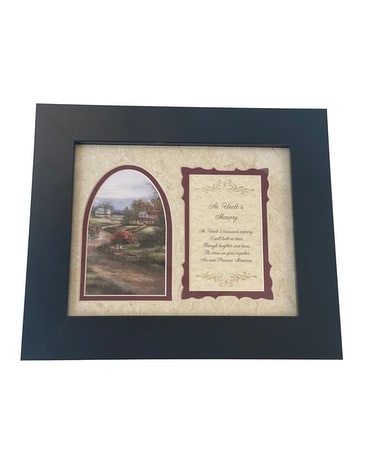 With a bow added to it - $45.00
With a music box and a bow - $60.00
With silk greenery and a bow - $55.00
With silk greenery, music box and a bow - $70.00